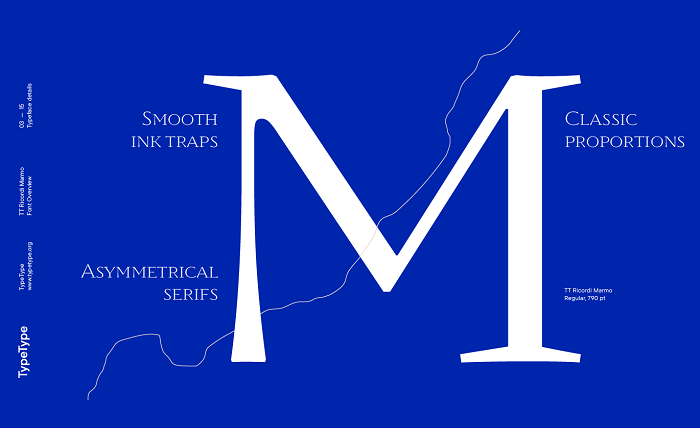 Are you tired of using the same old boring fonts in your designs and marketing materials? Look no further! In this blog post, we're going to showcase the top 4 stylish fonts that will take your visuals to the next level. From elegant serifs to modern sans-serifs, these fonts will make a lasting impression on your audience. So prepare to spice up your typography game with our top picks for the most stylish fonts from the TypeType website.
TT Cometus
This is a typeface that is available in 5 faces. Also, it has 4 upright and one variable font. Each face of this font is available with 568 glyphs. You can get 18 OpenType features with this font. The font includes a large number of ligatures. It also has sets of alternative characters for the ampersand and the letter g.
You'll be enthralled the first time you read text printed in the expressive typeface TT Cometus. Despite its size, the typeface is flexible and energetic, like a comet piercing the sky to grab the viewer's attention.
TT Livret
Meet the new typeface from TypeType if you still believe that serif fonts have a strong historical character and are difficult to use in contemporary settings. It is s quiet text, and an expressive display style is featured in the elegant, contemporary, and practical serif typeface TT Livret.
This font looks beautiful in books and other periodicals, on posters, or on magazine covers. Because TT Livret has an appealing visual appearance wherever text is employed, its application is not restricted to the printing sector.
TT Fellows
This font is a brand-new workhorse whose utility enables you to utilize the typeface in a number of projects without difficulty.
TT Fellows appear calm and impartial at first, but their attitudes can shift. Typing the text entirely in capital letters in the bold style, for instance, reveals the typeface's gentle and welcoming side as well as its more ruthless side.
Large text arrays can be created very easily with TT Fellows. The typeface is perfect for usage on websites or in publications because of its uniwidth and adaptability. Bold typography will look great in headlines, as an accent in print, and on the packaging.
TT Travels Next
When switching between the bold and light variants of the typeface, the characters hardly get any narrower. Exaggerated closed aperture, low contrast, obvious visual compensators, and a pleasing balance of soft and sharp shapes are all features of TT Travels Next.
They purposely raised the slope of slanted styles to 14 degrees so that you may type slashing dramatic inscriptions. Additionally, the TT Travels Next typeface contains two outstanding outline styles that completely complement the upright styles, match them, and function well as display styles.
Conclusion
When it comes to selecting the right fonts style for your business, there are a few factors you need to take into account. While certain fonts may be more suited for specific purposes, some versatile options can work well in any context. In this article, we have highlighted four of the most stylish fonts and shown you how to use them in your next project. Whether you want to add a touch of sophistication or create a more modern look, these fonts will help you stand out from the crowd. So don't wait any longer to try one of these trendy fonts today.